Emmaline Hotel Nan
حقيقة سريع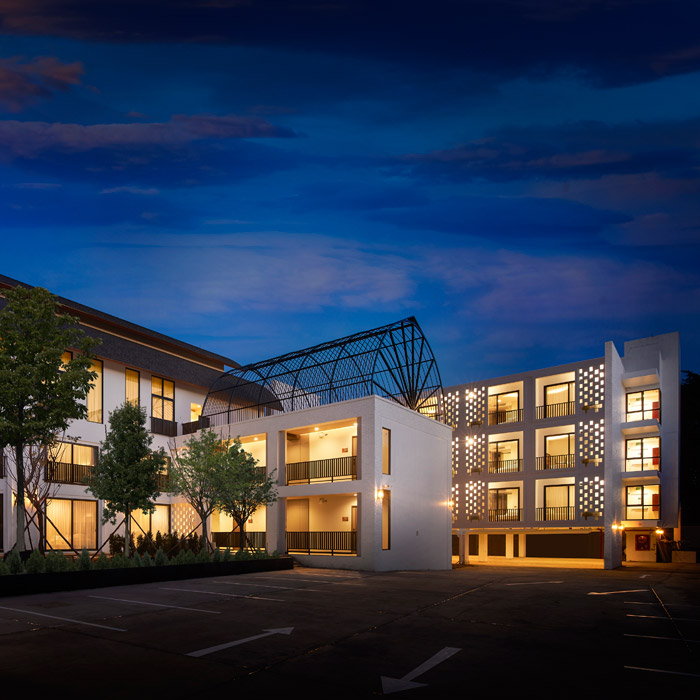 الموقع
Situated within 750 metres from Kuang Mueng Nan Walking Street and Wat Phumin, our Nan hotel is in a historically rich town:
ما يوجد في الجوار
Kuang Mueng Nan Walking Street 0.75 كم 2 دقائق
Phumin Temple 0.55 كم 2 دقائق
Ming Muang Temple 1 كم 3 دقائق
Phrathat Khao Noi Temple 3.5 كم 10 دقائق
Sri Nan National Park (houses Sao Din Na Noi and Doi Samer Dao) 72 كم 90 دقائق
Pua 66 كم 70 دقائق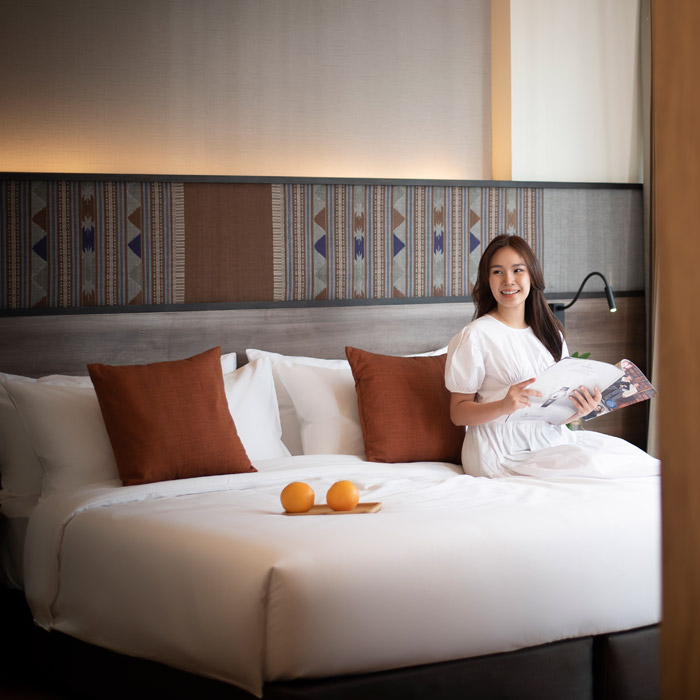 Accommodation
Modern with interiors influenced by the local architecture, the 58 guest rooms and suites at our boutique hotel in Nan feature comfortable bedding, work space, an en-suite bathroom, flat-screen TV and free Wi-Fi.
غرف
Classic 23 sqm. شخصان بالغان وطفل واحد أو 3 أشخاص بالغين
غرفة ديلوكس 32 sqm. شخصان بالغان وطفل واحد أو 3 أشخاص بالغين
الأجنحة
One Bedroom Suite 46 sqm. شخصان بالغان وطفل واحد أو 3 أشخاص بالغين
Duplex Suite 48 sqm. شخصان بالغان وطفل واحد أو 3 أشخاص بالغين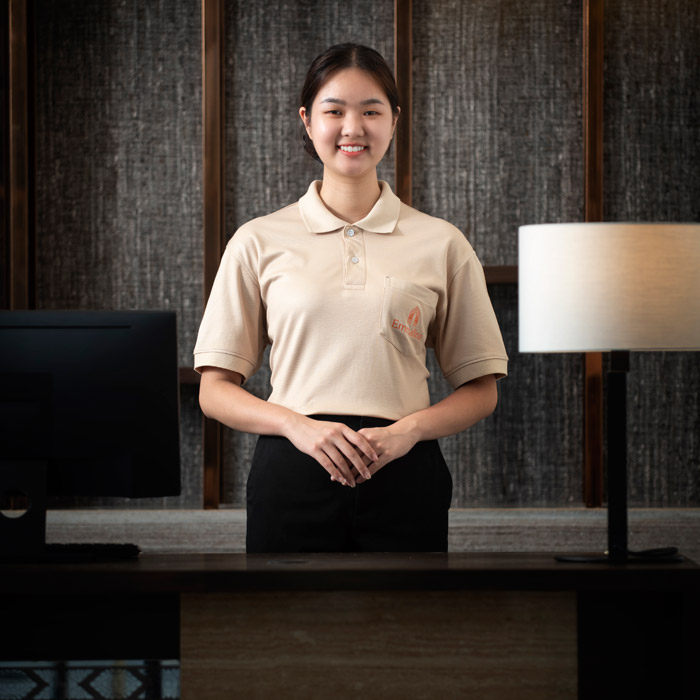 خدمات
Experience convenience and comfort with dedicated hospitality at Emmaline Hotel Nan.
خدمة واي فاي مجانية
فريق كونسيرج متعدد اللغات
مكتب استقبال يفتح أبوابه على مدار الساعة
Emmaline Hotel Nan
148/1, 148/2 Saithali Road, Nai Wiang, Nan, Nan 55000 Thailand
اتصل بنا
هاتف: +66 6126 8788 8
تحقيق
Amenities
خدمة واي فاي مجانية
فريق كونسيرج متعدد اللغات
مكتب استقبال يفتح أبوابه على مدار الساعة
بطاقات الائتمان
قد يُطلب منك تقديم بطاقة الائتمان المستخدمة لتأكيد الحجز عند تسجيل الوصول.
visa master unionpay